Tomorrowland Around the World, The Reflection of Love – Part 1
Tomorrowland Around the World, The Reflection of Love – Part 1
Tomorrowland "Around The World"
Première édition digitale les 25 et 26 juillet
A noter que pour ceux qui ont acheté leur(s) billet(s) : Weekend Ticket ou People of Tomorrow ont accès à la nuit de demain 29/07 !
Plus qu'un festival, un message puissant de tolérance, d'amour et d'unité ! #PowerUnited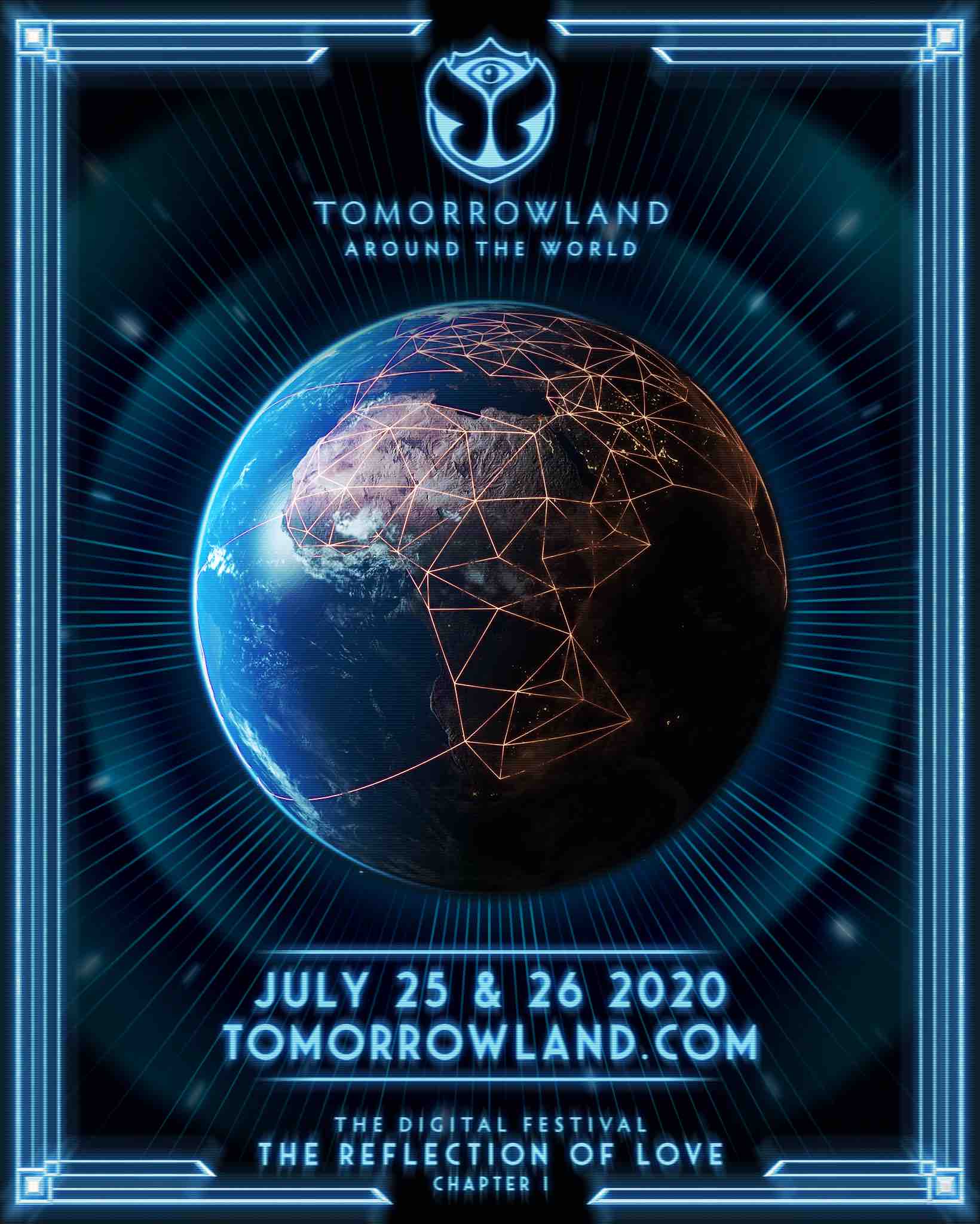 J'ai vécu une expérience exceptionnelle !
Avec Adam Beyer, Amelie Lens, Armin van Buuren, Charlotte de Witte, David Guetta, Dimitri Vegas & Like Mike, Kölsch, Lost Frequencies, Martin Garrix, Paul Kalkbrenner, Steve Aoki, Tale of Us, Tiësto, Timmy Trumpet et bien d'autres encore…
Mention spécial pour Timmy Trumpet et sa "patte folle" !
Félicitations pour le OUI ! Tout le Bonheur du monde à Anett et Timmy !!!
Amelie Lens : « Je suis très enthousiaste à l'idée de participer au plus grand festival digital jamais organisé. J'ai appris que des centaines de personnes travaillent actuellement jour et nuit pour créer une expérience sans précédent, c'est pourquoi j'ai vraiment hâte d'être le dernier week-end de juillet. »
Steve Aoki : « Tomorrowland est toujours un festival spécial pour moi et je suis donc très honoré de faire partie de Tomorrowland – The Digital Festival, qui réunira d'une manière inédite autant de personnes des quatre coins du monde. L'association d'une musique incroyable, d'un design 3D à couper le souffle et des dernières techniques de tournage d'Hollywood me rendent vraiment impatient. »
Relive the magic of Tomorrowland Around the World and enjoy all performances on demand for two weeks. The Relive Platform is available from Wednesday July 29th, 17:00 CEST until Wednesday August 12th, 17:00 CEST.
Sign in with the account registered on the same email address as the one you used for your Weekend Ticket or People of Tomorrow Package purchase
You automatically have access to the Relive Platform
ENTER FROM JULY 29TH
" Pas de race, pas de genre, pas d'âge…

Des corps qui vibrent et des coeurs qui battent à l'unisson !

TOMORROWLAND c'est PUISSANT !!! " Christel Engström Bringuier

Live Today – Love Tomorrow – Unite Forever

We are One !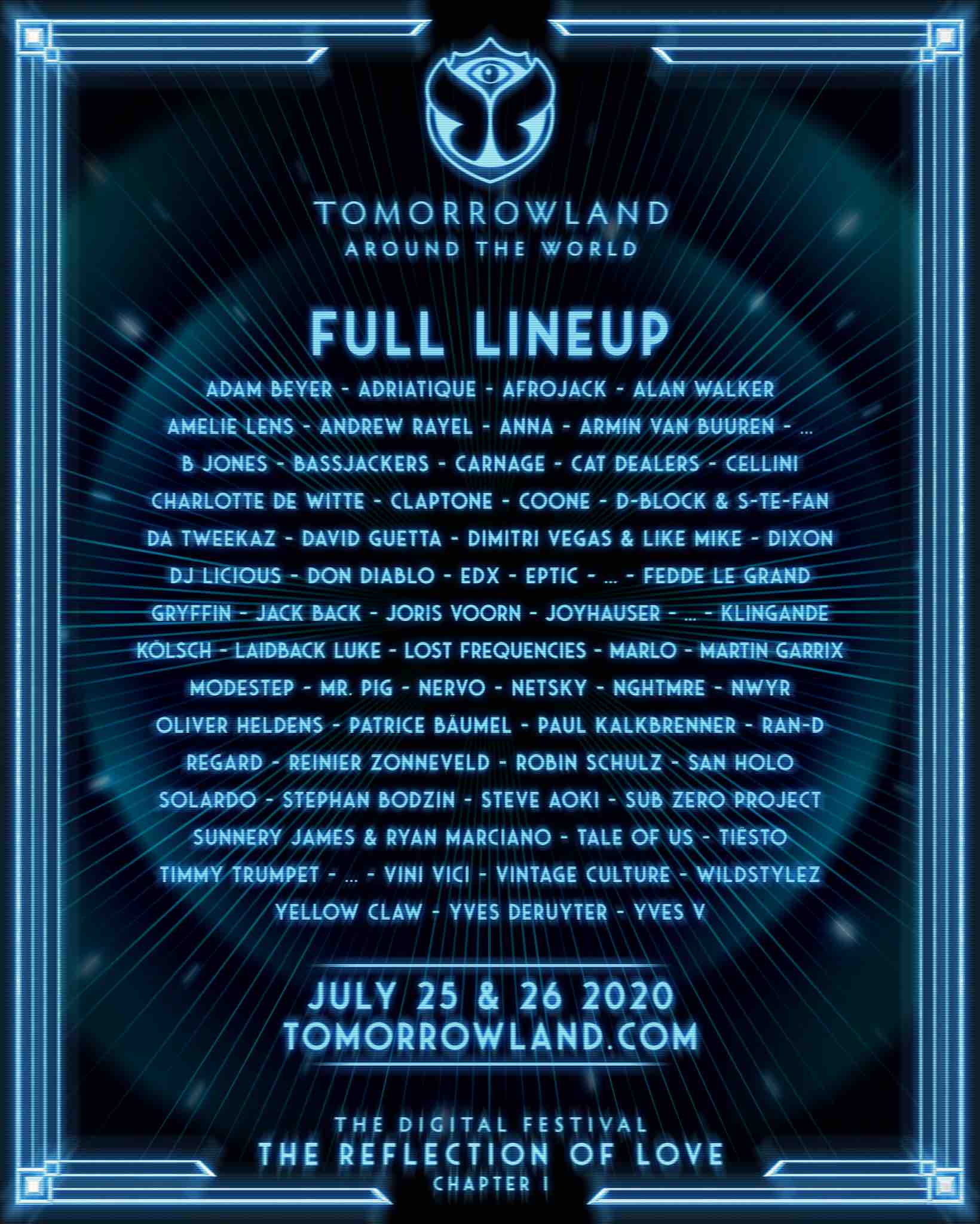 Tomorrowland Around the World, The Reflection of Love – Part 1
Thank you for writing history at Tomorrowland Around the World.
The Reflection of Love is radiating within all your hearts.
Treasure these wonderful memories forever.