TURBO: EQUIPE DE CASCADEURS, L'ADAPTATION JEU VIDEO DU FILM DE DREAMWORKS, EST SORTIE !
TURBO: EQUIPE DE CASCADEURS, L'ADAPTATION JEU VIDEO DU FILM DE DREAMWORKS, EST SORTIE !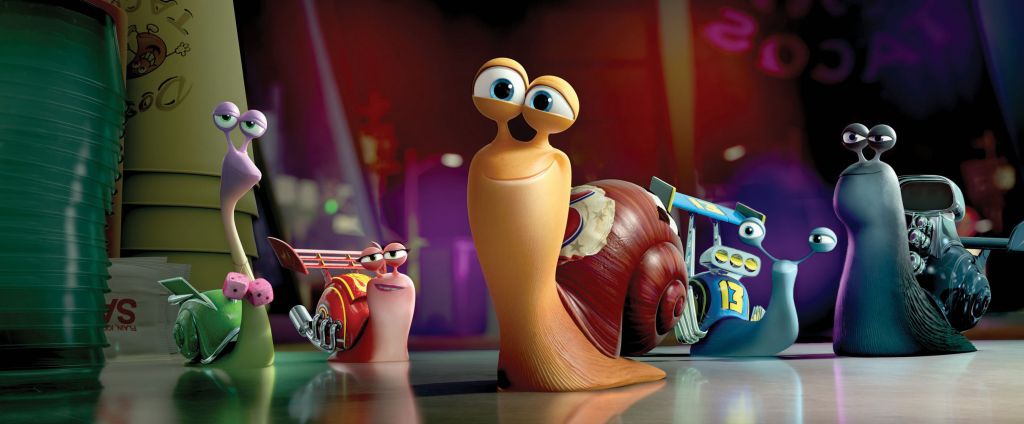 D3Publisher (D3P), éditeur et développeur de logiciels de divertissement interactif, annonce aujourd'hui la disponibilité française de Turbo: Equipe de Cascadeurs, inspiré du nouveau film d'animation Turbo de DreamWorks Animation SKG, Inc. (Nasdaq : DWA). Ce jeu est disponible sur consoles Nintendo Wii U™, Wii™, Nintendo 3DS™ et Nintendo DS™, système de loisir interactif PlayStation®3 et console de jeu et de divertissement Xbox 360.
Turbo: Equipe de Cascadeurs est un jeu d'action ultra rapide qui reprend les concurrents survoltés du film. Chaque personnage jouable dispose de son style et de ses cascades propres, qui lui serviront à frimer et gagner du respect en effectuant des sauts, dérapages, glissades, saltos et autres techniques super cool. Des compétences à réserver aux experts vous permettront également de gagner des power-ups, personnaliser votre avatar, remporter des défis compétitifs et découvrir des raccourcis dans les vastes environnements dynamiques qui composent le monde de Turbo.
Pour plus d'informations sur Turbo: Equipe de Cascadeurs, rendez-vous sur http://www.fr.namcobandaigames.eu.
About NAMCO BANDAI Games Europe S.A.S.
NAMCO BANDAI Games Europe S.A.S., part of NAMCO BANDAI Holdings Inc., is a leading global publisher and developer of
interactive content for platforms including all major video game consoles and PC, with marketing and sales operations in 50
countries across Europe, the Middle East, Africa and Australasia. The company is known for creating and publishing many of the
industry's top video game franchises, including PAC-MAN™, Tekken™, SOULCALIBUR™, NARUTO™, NARUTO
SHIPPUDEN™, Dragon Ball®, GALAGA™, RIDGE RACER™ and ACE COMBAT™. More information about the company and its
products can be found at www.namcobandaigames.eu or www.facebook.com/namcobandaigames.europe.
About the Game
Turbo: Super Stunt Squad is under development by Monkey Bar Games, a division of Vicious Cycle Software for Xbox 360,
PlayStation®3 computer entertainment system, and Wii U and by Torus Games for Nintendo's Wii, Nintendo 3DS and Nintendo DS.
For more information on the game, please visit: http://www.namcobandaigames.eu.
About the Film
From the makers of Madagascar and Kung Fu Panda, Turbo is a high-velocity 3D comedy about an ordinary snail who dares to
dream big – and fast. After a freak accident miraculously gives him the power of super-speed, Turbo kicks his dreaming into
overdrive and embarks on an extraordinary journey to achieve the seemingly impossible: competing in most famous auto race in the
world. But not everyone thinks this mollusk has the muscle to make it to the winners circle, and it's only with the help of his trickedout
streetwise snail crew that this ultimate underdog proves that no dream is too big, and no dreamer too small.
About D3Publisher
D3Publisher is a leading worldwide publisher of interactive entertainment software for all platforms, including console and handheld
gaming systems, personal computers, smartphones, and tablets. The company also owns development studio Vicious Cycle
Software, Inc., and its technology platform, Vicious Engine 2™. For more information about D3Publisher and its products, please
visit: www.d3publisher.us.
DreamWorks Turbo © 2013 DreamWorks Animation L.L.C.
"PlayStation" is a registered trademark of Sony Computer Entertainment Inc.
Xbox, Xbox 360, Xbox Live, and Kinect are either registered trademarks or trademarks of Microsoft Corporation in the United States and/or
other countries.
Nintendo properties are trademarks of Nintendo. © 2013 Nintendo.
All other trademarks are the property of their respective owners. All rights reserved.
Press Release © 2013 D3Publisher. All rights reserved.